Pokémon Trainer cards, like most collectibles, can be worth a pretty penny! Some even sell for tens of thousands of dollars or more! Not all cards are created equal, however.
A card's age, rarity, and overall condition can affect the value of your Pokémon Trainer Cards. 
The following article will explore which cards are worth money, how to identify your card's age, rarity, and condition, and where you might be able to sell your Pokémon trainer cards.
What Pokémon Trainer Cards Are Worth Money?
Below is a list of the fifteen most valuable Pokémon Cards and Trainer Cards:
Pikachu Illustrator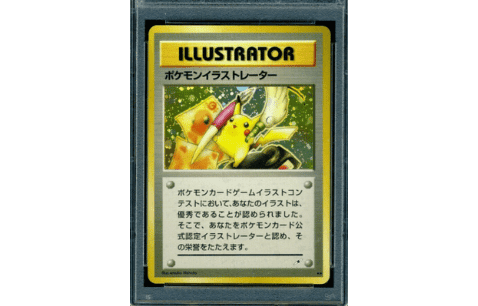 Exceedingly rare (only 41 known copies exist worldwide!), this card sold for $900,000 in February 2022
First Edition Shadowless Holographic Charizard #4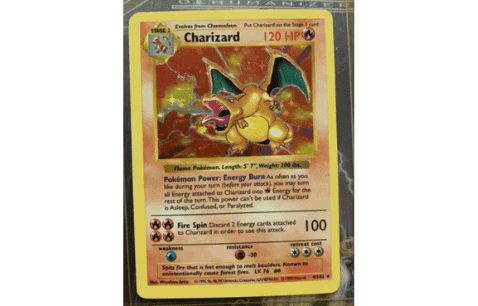 Created by a print error (later editions of this Charizard included the Pokémon's Shadow), the last recorded sell of this card earned a whopping $369,000
Pokémon Blastoise #009/165R Commissioned Presentation Galaxy Star Hologram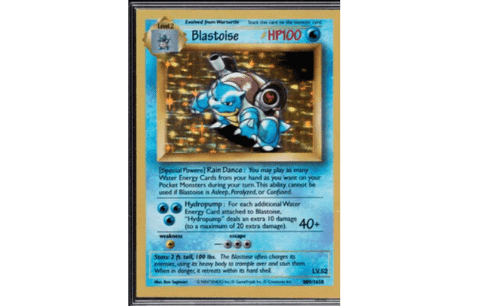 Created on commission by Wizards of the Coast (the makers of Magic: The Gathering), this card last sold for $360,000.
Black Star Ishihara Signed GX Promo Card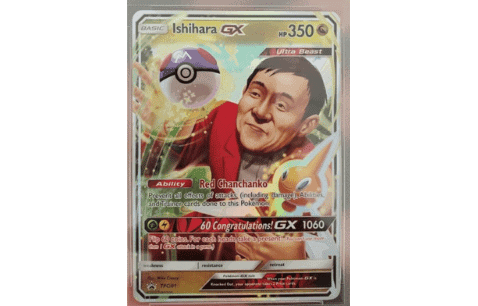 Featuring the Pokémon Company's President himself, a signed version of this card sold in April 2021 for $247,230
Kangaskhan-Holo #115 Family Event Trophy Card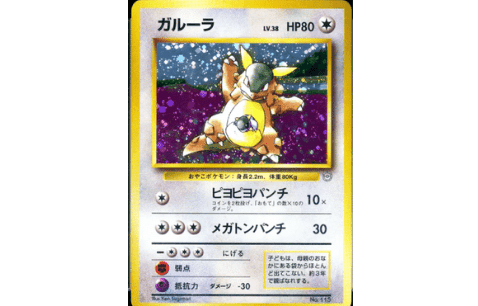 The third-rarest Pokémon card of all time, this card sold for $150,100 in October 2020
2000 Pokémon Neo Genesis 1st Edition Holo Lugia #9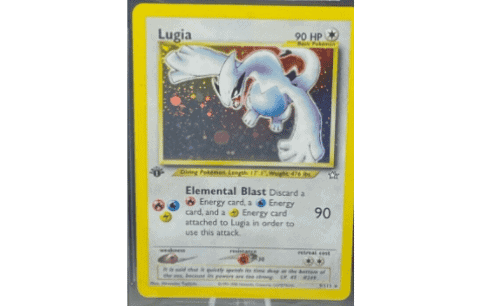 Sold for $144,300 in May 2021, this card's grading difficulty drives the price higher and higher. 
2006 Pokémon World Championships Promo No. 2 Trainer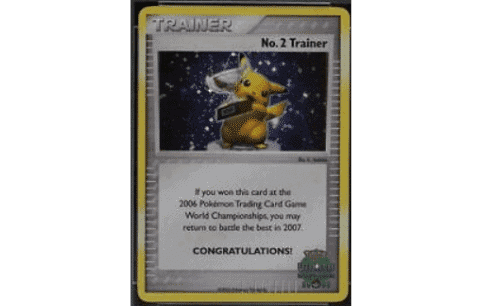 Only three of these cards are known to exist, bringing the most recent sales prices to $110,100.
1999 Super Secret Battle No. 1 Trainer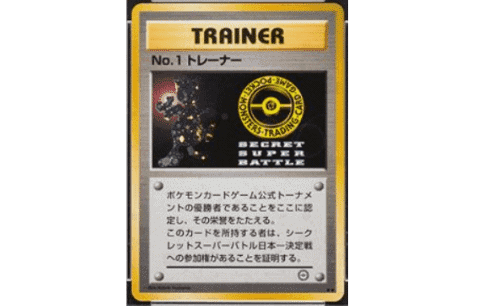 With only seven copies believed to be in existence, the Super Secret Battle No. 1 Trainer is one of the rarest Pokémon cards made.
1999 Pokémon Japanese Promo Tropical Mega Battle Tropical Wind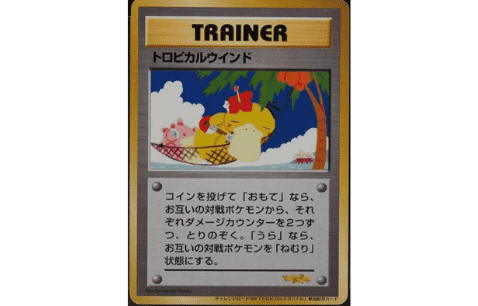 Sold for $65,100 in October 2020, only twelve of these cards were ever made.
1996 Pokémon Japanese Base Set No Rarity Symbol Holo Venusaur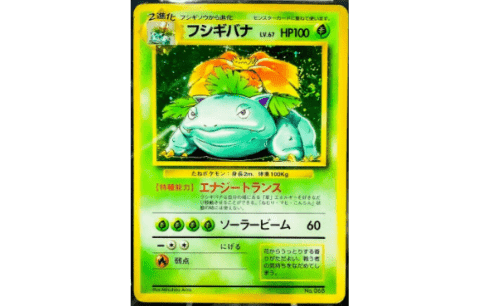 Signed by its artist, Arita Matsuhito, this card sold for $55,000 in November 2021
2002 Pokémon World Championships No. 1 Trainer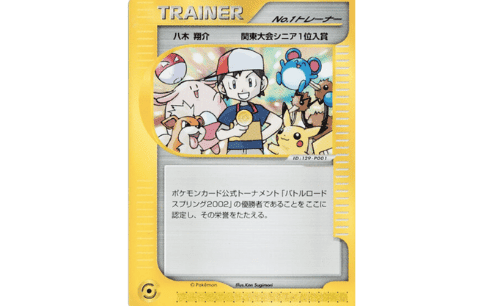 Awarded to winners of the regional Battle Road Spring tournaments held in Japan during early 2002, these personalized cards, this card sold at auction in April 2021 for just over $31,000.
Espeon and Umbreon Gold Star POP Series 5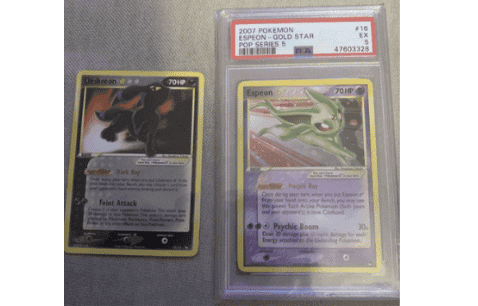 A pair of Gold Star Pokémon cards from one of the most valuable Pokémon sets of all time, this card sold for $22,000 in February 2021.
Master's Key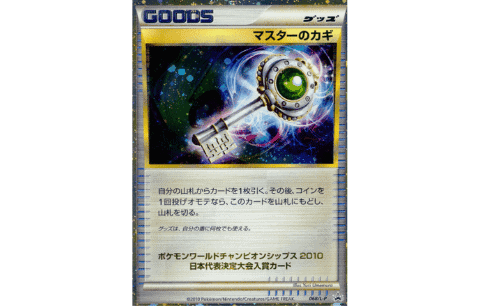 One of the newer cards on the list, this card sold at auction in November 2019 for more than $21,000.
Pre Release Raichu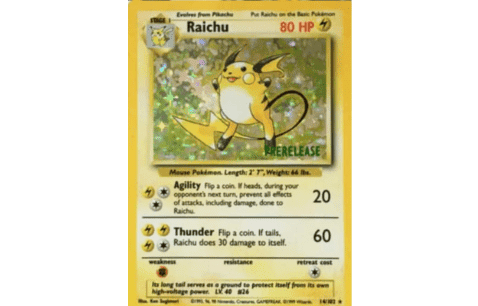 Rumored to have been printed in error, this card's existence is near impossible to improve. The last rumored sale was $10,500 in April 2009.
20th Anniversary 24-karat Gold Pikachu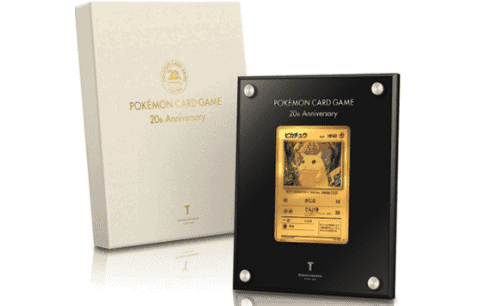 Made of solid gold, this rare card sold for just over $2000 in October 2016.
To check out the current prices and availability of Pokemon Booster Boxes, click here to view the selection on Amazon.
How Do I Know if My Trainer Card Is Rare?
The above list shows some of the extreme prices that Pokémon cards can reach, but not all valuable cards are so unique or expensive. Here's a few things you can check to see if your card is valuable.
Set/Edition
Check the bottom of your Pokémon card to find its print dates and edition. First editions – identifiable by the 1 inside a black circle on the bottom left of the artwork – often fetch the highest prices, regardless of rarity!
Rarity
Pokémon cards come stamped with one of four symbols that indicate the print's rarity. Circles denote the most common cards, diamonds mark uncommon cards, stars identify rare cards, and extra rare cards have three stars or a star H. The more rare the card, the higher the value!
Authenticity
Pokémon cards are often faked, proving that they do have value, after all! Investigate your card for spelling mistakes, rough edges, uncommon fonts, or plain blue back. (Genuine cards usually have detailed art along the back).
Identify Holographic Cards
Pokémon trainer cards come in three varieties – Holos, Reverse Holos, and normal cards. Holographic cards have shiny artwork of the Pokémon itself, while reverse holographic cards have the shine around the edge of the card. Both tend to be more valuable than regular cards,  but reverse holographic cards often carry the most value.
Collector Number
In the bottom right corner, check the card's collector number. Collector numbers beginning with "SH" indicate a different art style for a "Shining Pokémon." A collector number where the first digit is higher (87/75) may indicate a "secret rare" card. If your card is missing a collector number altogether, it may be an early print, although this depends greatly on the card in question.
Where Can I Sell My Pokémon Trainer Cards?
Below is a list of online locations where you can sell your Pokémon Trainer Cards.
Ebay
Dave ; Adam's
Facebook Marketplace
Troll and Toad
CCG Castle
Card Cavern
Sell2BBNovelties
TCGPlayer Marketplace
Cape Fear Games
Card Market
Also, check your local, in-person comic and card stores for additional selling opportunities!
Regardless of what method you choose to sell your cards, comparing listings of similar cards across multiple sites may help you determine a realistic sell price for your Pokémon trainer cards. Shop around and educate yourself before making any sale final!
Final Thoughts
Pokémon isn't just an investment. We all play for different reasons – nostalgia, community, fun, and, of course, to be the very best!
But for those looking to make a little bank from Pokémon trainer cards, many options exist! Although the average player is unlikely to ever see one of the cards worth tens of thousands (or more!) dollars, every card has its value if you're willing to part with it.
So get out there, trainer, and catch 'em all!