Media mail is a service offered by USPS to make it more affordable to ship educational products around the country. Media mail costs less than other services like first-class and priority mail which can make this way of shipping very intriguing.
Are trading cards considered media mail? While some people may see trading cards as educational material, they are not eligible for being shipped by media mail. Instead, you will have to pay for standard mail.
Now since trading cards are not eligible for media mail, how do you ship them? The best way to ship trading cards is by either using first-class or priority mail.
Best Ways to Ship Trading Cards
Let's start by talking about shipping individual cards, or at least small amounts. How you ship them will be dependent on the value of the card.
There are some people that will put a single card (under $1 value) in an envelope with a few stamps. While we can see how this may be tempting for a really cheap card, it is not something that we recommend. Shipping trading cards in an envelope does not allow for tracking, and are also more prone to damage during transit.
At the absolute minimum, small amounts of cards should be shipped in a bubble mailer with cardboard on the inside to help protect anything inside of being bent or creased during transit. The two most popular methods of shipping with USPS is first-class mail, and priority mail.
First-class mail is anything under one pound, while priority mail is a package that weighs over one pound. Priority mail is more expensive than first-class mail, and will also arrive sooner to your buyer, typically in 1-3 business days.
Remember, while the card may be of a low value, the person receiving the card still wanted it, and they really do not want to be dealing with a bent card that comes with a ton of creases, do they?
We recommend that you ship them in 'penny sleeves' (these are really cheap card sleeves). They will help to protect the card from scratches during transit. Again, make sure that you have a bit of cardboard inside of the package to help prevent the card from becoming bent.
These penny sleeves on Amazon work well to protect your cards at an affordable price.
If you are using the cheap penny sleeve route, then we actually recommend adding a couple of extra cheap cards into the sleeve to help to protect the one you are selling. This accomplishes a few things:
Protects the main card a bit more
Allows you to get rid of cheap cards
Makes the receiver smile as they believe they are getting extra value!
If you are shipping more expensive single cards in lots, then we seriously suggest that you invest in some top loaders. These are essentially solid plastic card sleeves. They are expensive, but they are going to be providing the absolute best protection for that card. There are a variety of different top-loaders on the market of various thicknesses and quality.
We recommend using an Ultra PRO top loader like this one on Amazon. Ultra PRO is a leading brand in the trading card industry and provide high quality accessories. Their top loaders are very durable and will do a great job protecting expensive cards.
For the most part, you should be fine sending individual cards in an envelope that has cardboard inside of it. However, we know that there are some people out there that are shipping more expensive cards. If you do that, then a small box probably wouldn't go amiss. They will get treated a whole lot better by the postal system. This will lead to far fewer issues with the shipping.
Remember, if you can afford it, you should always ensure that you send the trading card 'insured' or obtain a signature. This provides you with proof that the card has been delivered. While this probably won't be that much of an issue on cheaper cards, once the trading card gets over $5, there is always the risk of chargebacks.
Best Ways to Ship Bulk Trading Cards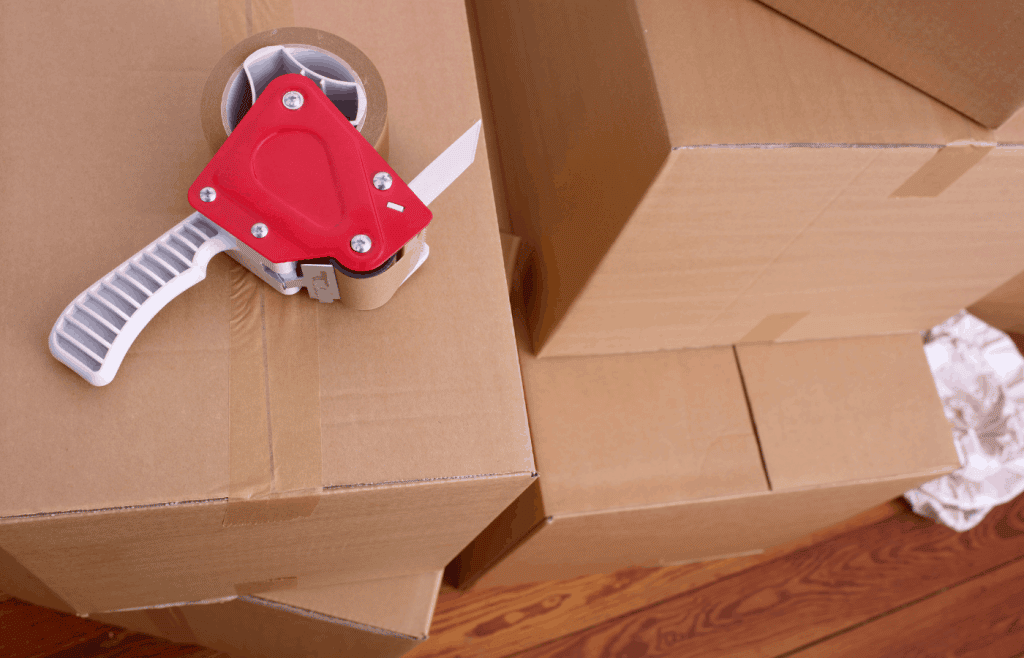 Shipping bulk trading cards can be a touch more difficult. While trading cards do not weigh much on their own, once you have a few hundred cards inside of a sturdy cardboard box, the weight really starts to stack up. How you ship them will be dependent on the amount of cards you are shipping.
If you are bulk shipping expensive cards (perhaps a complete deck), then we suggest that you box them up and pay for priority mail.
It is recommended to use some sort of small cardboard box. A box will help keep your cards from being damaged during transit much better than something like a bubble mailer.
Sleeve the most expensive cards in the box. You may want to use something a bit more expensive than penny sleeves if the individual card is worth more than a few dollars.
Expensive sets or bulk cards should always be sent via some sort of insured service, or at the very minimum require a signature. This way you can be sure that the cards have arrived and this can help to prevent chargebacks.
Receiving a hit on a single card worth a $1 probably isn't going to be putting any trading card company out of business, but selling 100 of them for the same price could add up very quickly.
Use Packing Materials
Also be sure to include enough bubble wrap or packing paper in whatever you are shipping your cards in (preferably a small box). Bubble wrap and packing paper will help prevent your cards from moving around or being bent if something heavy were to land on them during transit.
Over time, you will start to get a bit of feedback on your packaging. If there seem to be complaints about how the trading cards are received, then you know that you need to add a bit more packaging in there. If nobody seems to be complaining about anything, then you know that your packaging is 'on point'.
Final Thoughts
If you are regularly shipping out trading cards, then you will start to become familiar with a method of shipping that works for you. Always try to use USPS wherever possible.
The other couriers will probably be too expensive in comparison to the type of card that you are sending. If you buy in cards from other sources, then look at how they package their cards for shipping.
If there are top loaders or penny sleeves in the box, then you may even want to save them. This way you will be able to use them when you sell your own cards!