Yugioh isn't a game that hasn't quite taken the mobile world by storm, although that is set to change with the release of Master Duel (more on that soon). On this page, we will look at some of the best Yugioh apps for both iPhone and Android.
We have a collection of apps here for you. Some will allow you to play the game, while others will allow you to start putting together a decklist or even creating your own Yu-Gi-Oh cards.
Let's jump in!
1. Yu-Gi-Oh: Master Duel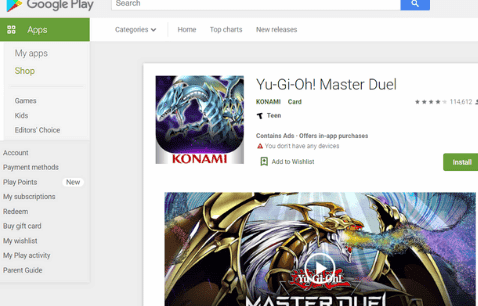 Right at the top of the list, we will have to put Yu-Gi-Oh Master Duel. This is the newest app from Konami and allows you to play the full version of the game. Not all cards have been entered into the game so far, but they will eventually be. 
If you are looking to play Yu-Gi-Oh on the go, then Master Duel is the definitive app. It has millions of players around the globe that you can compete against.
2. YGO Deck
This is a basic app. However, it still allows you to create decklists, put together a wishlist of Yugioh cards that you want to get your hands on, and it even has damage counters. Many people love this app, and you will often find it being used in casual Yugioh tournaments.
3. Yu-Gi-Oh: Duel Links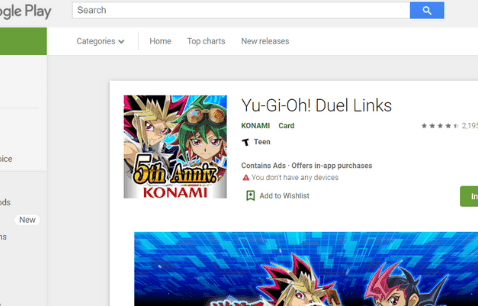 Duel Links is also from Konami. This is the predecessor to Master Duel. It isn't as complete as 'Master Duel', opting for a more limited card count. Of course, it also managed to lose a good chunk of its players to Master Duel. However, if you want to play a quick game of Yu-Gi-Oh against players from around the world, then it may be worth checking out. Games tend to be pretty quick on Duel Links.
4. Yu-Gi-Oh Neuron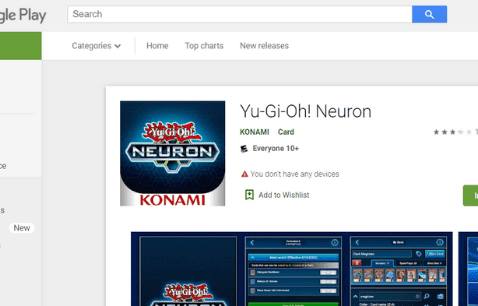 Konami has developed this. Yugioh Neuron isn't a game, but a tool for dealing with your Yu-Gi-Oh gameplay. This means that you will be able to find the following loaded into it:
Scan your game cards into the app using your phone's camera.
Damage counters
Deckbuilding
Wishlists
Starting hand simulation
Coin flipping
Because this is an app that has been put together by the brains at Konami, you will often find it being used at sanctioned tournaments. In fact, if it is sanctioned tournaments that you are after, you will find them all listed in the app.
5. YuGiOh Scanner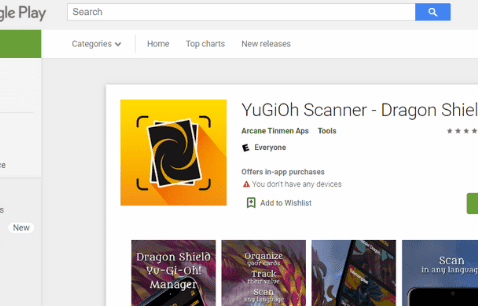 This is an app that has been put together by the team at Dragon Shield. Yes. These are the same guys that make the card sleeves.
YuGiOh scanner allows you to scan your cards into the app. If you have a non-English version of the card, it will even give you a translation.
When used properly, the app will allow you to build up decklists. However, the stand-out feature is that it will allow you to get a value for your collection. It will look up the prices at various sites online.
6. Life Points Counter – Yu-Gi-Oh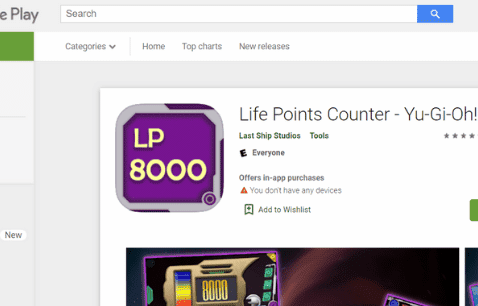 The Yugioh Life Points Counter app does pretty much what it says on the tin. It is going to calculate your life points for you. There are actually a few versions of this app, each designed for a slightly different trading card game. So, if you are playing something other than Yu-Gi-Oh, then it may be worth checking them out! 
One of the cool things about this app is that you are also able to calculate life totals for your opponent. You can also use the app to simulate coin flips when you are playing the game.
7. Card Maker for Yu-Gi-Oh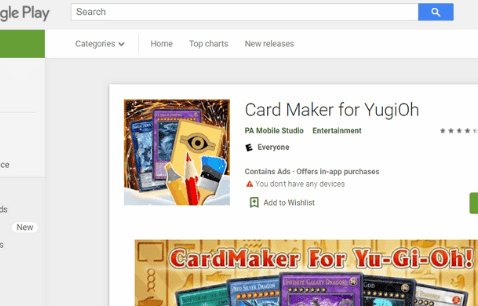 Obviously, the Card Maker app is not an app that will have too much use if you are playing the game. However, if you really want to tap into your creative side, you are going to be able to use the in-app templates to design your own Yu-Gi-Oh cards.
You can even save the cards that you have made as images. These images can be shared with your friends or, if you have created a design that you really love, you are going to be able to print them off and use them for display purposes!
8. Wish List for Yu-Gi-Oh Pro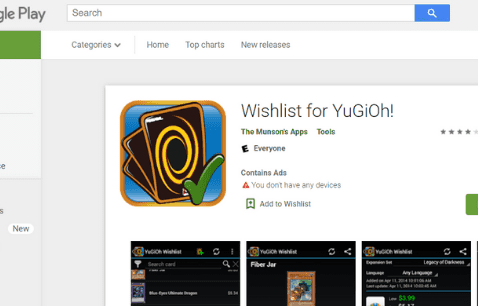 This is a paid app, but it is fairly affordable. It is probably the best Yu-Gi-Oh wishlist tool around. You can quickly build up wishlists for cards that you want to get your hands on. From within the app, you will be able to see how much they cost on the secondary market. You will even be able to track price trends so you can jump on the card as soon as it is within your budget.
All Yu-Gi-Oh cards are included in this app, and you can import and export the decklists how you see fit.
9.  Ultimate Duel Calculator Yu-Gi-Oh! Life Points App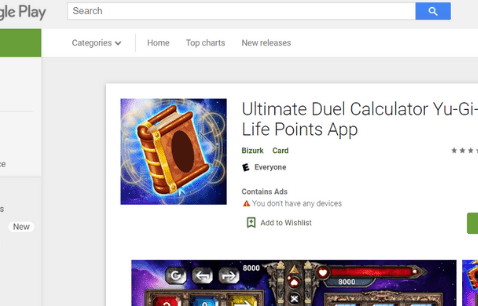 The Ultimate Duel Calculator app is amazing. Sure, it is yet another life points app but, in our opinion, it is probably one of the best-looking life points apps around. You can simulate dice rolls with the app. You can also track the life total of both you and your opponent, which means you only need one device out there on the table.
10. Yugipedia: YuGiOh Deck Builder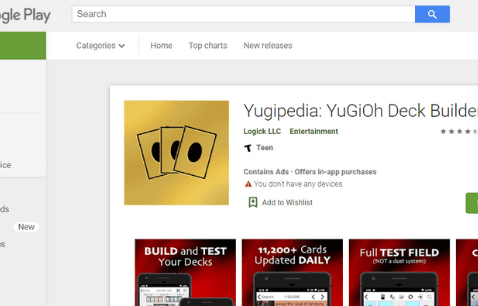 Finally, we have the Yugipedia deck builder. Not all cards are currently available in the app, but more are being added every single day. This app will allow you to quickly build the deck of your dreams. You will also be able to test them out, just to see how consistent the deck is with your draws. If you want to test out how a new deck plays, but you don't have an opponent near you, then using this app is probably the next-best choice. 
Final Thoughts
Whether you have an Android or Apple device, there are plenty of YuGiOh mobile apps that you can use.
If you want to play YuGiOh, then download Master Duel. If you want to test out decks, then you have a variety of deck builders to choose from.
Load up your device with these apps. We are sure that you will have a ton of fun!