After years of collecting and opening booster packs, you may find yourself with hundreds or thousands of unused commons and rares. What on earth are you supposed to do with them all? Well you can try to store your cards in a neat and organized fashion, sell them, or recycle them.
If you are thinking of throwing away your Yu-Gi-Oh cards you may be left asking one question. Are Yu-Gi-Oh cards recyclable? The answer to this question is yes! Yu-Gi-Oh cards are made out of card stock and are 100% recyclable.
If you are not well educated in the world of Yu-Gi-Oh, then I highly suggest that you check card prices for all of your holographic cards before recycling them because they may be worth a lot of money.
Recycling your cards may sound like a great way to free up space, but there are actually quite a few other options that you should consider before throwing them into the bin.
Sell Your Unused Yu-Gi-Oh Commons and Rares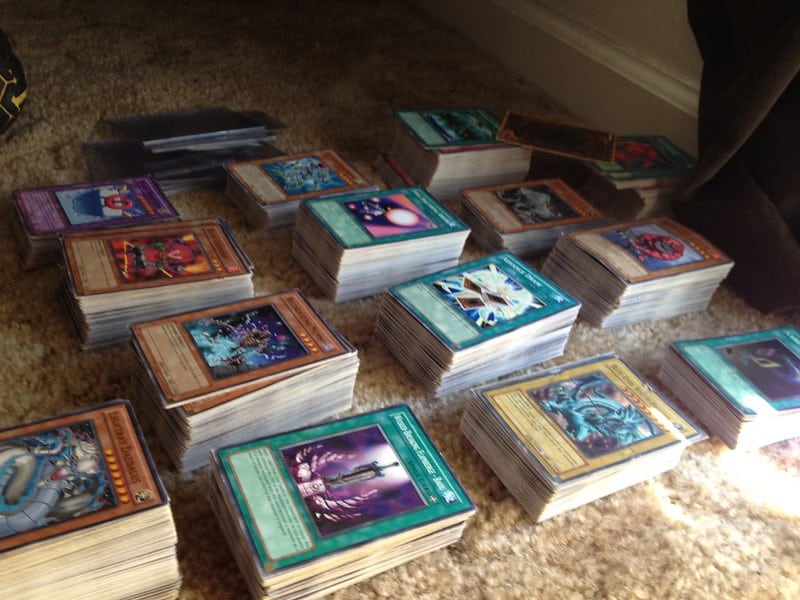 Before you decide to recycle your Yu-Gi-Oh cards, I suggest you check your collection for valuable cards. Valuable cards are shiny or holographic in nature and can be worth a lot of money.
Then you can take the commons and rares and start selling them on various platforms in pre-made "bundles" or "packs". Just be sure to list your cards truthfully so the buyer's know exactly what they are getting in terms of card rarity or types.
Although these cards may be worthless to you, there are many kids in the world that would love to purchase these types of bundles or packs due to the sheer fact that they will be getting a ton of cards for a low price.
Sell Your Cards on Local Selling Apps

Before Recycling

There are many different apps that you can download on a smartphone and start using right away. Here's a small list of a few of the most popular local selling platforms that you could use to sell your cards.
OfferUp
OfferUp is one of the fastest growing and most popular "online" flea markets to date. You are able to list items locally and you will get eyes almost immediately once you put up a listing.
It is also free to use, but it does have premium features which can help your items sell quicker. I personally love using OfferUp and it is my go to app. The free version of the app should work just fine.
Mercari
Mercari originated in Japan and is considered their version of Ebay. Mercari is very similar to Offer Up except for the fact that you don't do local deals.
Whenever you have a cusomter purchase from your Mercari store, you must then ship it out using some from of postal carrier.
Craigslist
Although craigslist is probably the oldest platform on this list, it is still a very viable place to sell items. Craigslist used to be on web browser only, but they now offer a mobile application to compete with other popular selling platforms.
eBay
eBay is an auctioni-like selling platform where people can bid on your items. You can set a buy it now price and watch the offers come in. If nobody offers the price you want for your item, you can simply close the listing or sell it to the highest bidder.
eBay is free to use, but there are fees that are taken when you sell an item. You will have to ship the item to the seller once an item is bought. There is a learning curve to using a platform where you have to ship out items.
Amazon
Amazon is just a behemoth when it comes to selling items online. They are second to none and have the fastest selling velocity in the entire world. If you want your item to get the most eyes possible, then using Amazon is your best bet.
There are many restrictions and regulations to sell on Amazon, but that is simply to help Amazon keep its name of the #1 selling platform in the world.
Amazon offers a free or premium seller account. The premium version of the Amazon seller account lets you sell more items without a default $1 charge per item.
Donate Your Yu-Gi-Oh Cards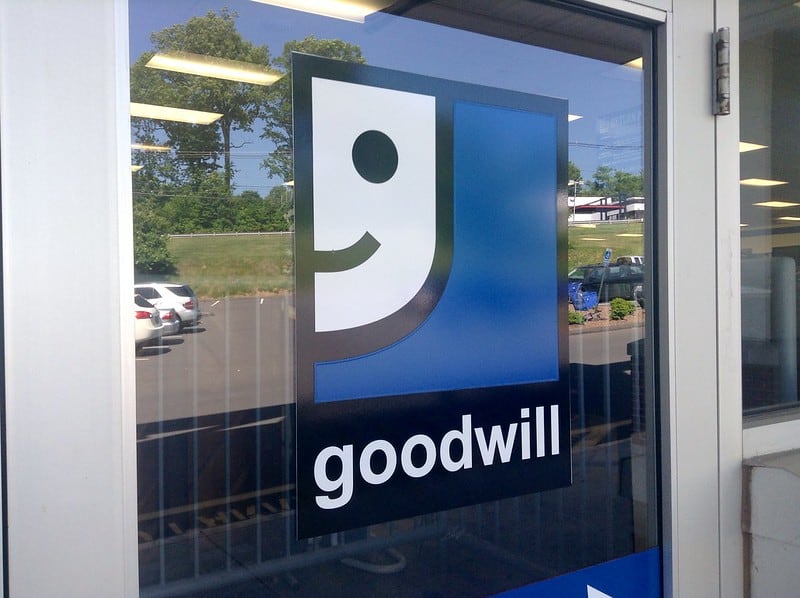 There are multiple different stores that will accept your Yu-Gi-Oh cards as donations. Some thrift stores even compensate you with a discount or other rewarding incentives for donating to their store. This is another great alternative to recycling your Yu-Gi-Oh cards.
Goodwill is a popular chain of thrift store that accepts toys, electronics, clothes, books, and furniture. Check your area for any nearby Goodwills.
Salvation Army is another big thrift store chain where you can donate your used goods for others to purchase. This is very similar to Goodwill. Simply bring the items you want to donate to the store.
Thrift Stores
Every city has some sort of thrift store where you can donate your items. Goodwill and Salvation Army aren't located everywhere, but that doesn't mean there aren't other thrift stores.
There are many mom and pop thrift stores that you can find by doing a quick search on Yelp or Google.
Recycle Your Yu-Gi-Oh Cards by Using Them to Create Arts and Crafts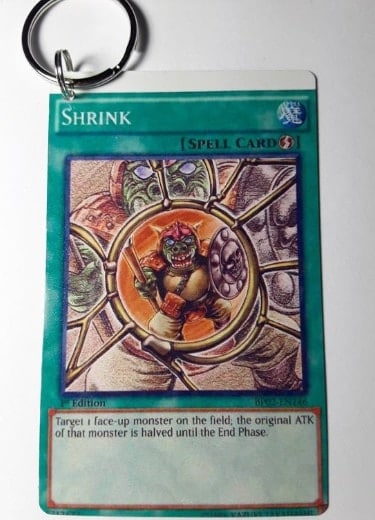 A great way to recycle your cards is to reuse them in projects. There are tons of arts and craft ideas that use playing cards of all shapes and sizes. Using your extra Yu-Gi-Oh cards to make cool decorations or gifts.
You can make cool looking key-chains or necklaces out of your cards. You can also create different decorative elements or embellishments out of them. The possibilities are essentially endless.
You can check out this article for some more DIY arts and crafts ideas that all use playing cards.
Final Thoughts
Think twice before recycling your Yu-Gi-Oh cards. Double check to make sure there are no cards that are worth a substantial amount of value that you could possible sell for a decent amount of money.
Try selling your lot of cards in multiple bulk packs on multiple selling platforms to increase the chance of selling and getting rid of them.
If all else fails, you can simply recycle them or donate them to the various thrift stores in your area.