Have you ever had your eye on a product at Gamestop, but didn't have enough money in your account to cover it? This situation may have you wondering if Gamestop has layaway plans for customers. If you want a particular item but can only afford to make payments on it, Gamestop does allow layaways.
How this works is Gamestop will reserve a particular item for a customer while they make payments on it. When they have completed the payment plan, they will be able to collect the item. However, customers will have to cover a downpayment to be approved for layaway, but there won't be any service fees to worry about.
If you're curious about Gamestop's layaway plans, then you have come to the right page. Today, we're going to discuss what you need to know about requesting a layaway from Gamestop retail stores. Keep reading to learn more about how to qualify.
Does Gamestop Have Layaway for Games and Consoles?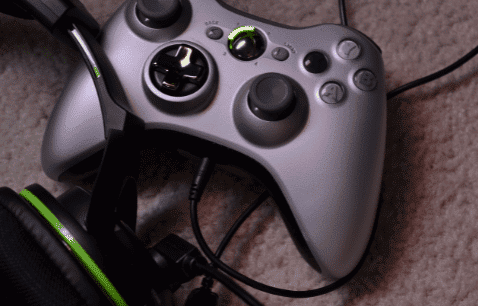 Yes, Gamestop does offer layaway for particular products. This retail company wants to make it easier for people to get the items on their wish list, and letting them make payments on bigger items gives them a way to afford the items they really want. While several consoles, headsets, controllers, and other items are available for layaway, most games are not.
While it was announced that the layaway plan was going to end in 2019, that wasn't the case at all. The layaway plan simply changed the format and they still continue offering the service to customers in store and online. They can see what's available online and make payment through PayPal, or fill out an application at eLayaway. 
To check the current price and availability of Video Game Consoles, click here to view the selection on Amazon.
What Is the Requirement for a Layaway From Gamestop?
When you request a layaway from Gamestop, you must provide a $25 downpayment as the requirement. All payments need to be made directly to Gamestop. If you are making payments on a layaway at one Gamestop location, you can not make payments at any other Gamestops to go towards it.
Many customers are worried if their credit score will prevent them from getting a layaway, or if the layaway will have any effect on their credit score. This isn't something they need to worry about because credit scores have absolutely no influence over the layaway requirements.
Your Gamestop layaway starts the moment you provide the $25 deposit. The item or items on layaway will be reserved in the store for you until they are paid off. If you stop making payments, Gamestop will keep the items and your credit won't be affected.
What Consoles Does Gamestop Do Layaway For?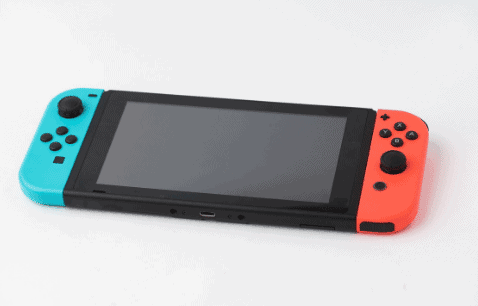 Always check with your local Gamestop location to see what consoles are available for layaway. Some locations have been considering allowing layaways for PS5 and Xbox Series X. Currently, Gamestop's website lists multiple products that are available for layaway, but the only consoles are Nintendo Switch Console Neon and Guardian Pro XP Ultimate Personal Gaming Environment.
Keep in mind, the selection of items people find online in the layaway section are the items they can purchase making payments through PayPal, an online e-wallet. When visiting a Gamestop location, you will be able to find out more information about which consoles you are allowed to have on layaway.
Consoles aren't the only items you can get at Gamestop on layaway. There are also several mouse devices, controllers, microphones, and other gaming accessories. The website has a selection of new and used items to choose from.
How Long Do You Have to Pay For Your Layaway Item?
Gamestop is one of the most flexible retail stores to arrange a layaway plan with. They allow you the freedom to make the payment on your own terms. However, they do encourage customers to get in the habit of making weekly or bi-weekly payments until their items are paid off.
Each layaway plan will have a final due date in which the entire balance needs to be paid off. This date will depend on your plan and how many items you need to pay off. Typically, customers will have between 3 and 24 months to pay the item off.
If they are unable to pay off the full balance by the due date, they will be refunded the money they put into the layaway plan and Gamestop will keep the items. One of the great things about the layaway plans from Gamestop is that there are absolutely no extra fees attached.
If something comes up and you are not able to complete the payment plan as discussed, you can contact Gamestop to cancel the layaway and receive a full refund. There will be no extra charges or penalties for layaways cancelations. If you're unable to pay for your layaway item on time, your credit score will not be affected either.
Final Thoughts
Gamestop is a popular video game and electronics retail store. There are a lot of items sold at this store that are on the top of everyone's must-have list. If you want an item at Gamestop, but can't afford to pay for it in full, you can ask an associate about the layaway options. Gamestop does allow layaway plans for customers in-store and online.
This makes it easier for customers to afford the gaming consoles and other devices they really want or want to give as gifts. Making layaway payments is very easy and Gamestop is flexible with the type of payments their customers make. You can pay as little or as much as you want at a time until the due date.
If you are unable to make the payments in time, cancellation won't affect your credit score. A layaway plan is much different than a loan, so this won't lower or raise your current score. Gamestop simply holds an item in store for a period of time until you are able to pay for it in full. Once it's paid off, it's yours to take.