Even though rookie trading cards make up less of the entire baseball market, there is still demand for these types of cards at hobby shops, even though they may cost more money than non-rookie ones.
Rookie cards are so expensive because they typically come out in limited quantities and are the first versions of the player. Rookie cards often include autographs from players and game-used memorabilia which increase their value even further.
Read on to discover why rookie cards are so expensive and how much they may cost you if you are interested in buying one. Additionally, we will discuss some of the most valuable cards overall and how much they have been valued at. We will discuss the characteristics that have made these cards so expensive and whether rookie cards are suitable investments.
Why Are Rookie Cards So Expensive?
Why are rookie cards usually so much more expensive than other types of sports trading cards? This article explores why there seems to be such a price increase in making rookie trading card sets. Let's start by looking at how these two categories differ from one another.
As rookie cards are all about a player's first year in the league, they come out in limited quantities. The demand is also high due to the avid collectors that want only rookie cards of their team or favorite players. Other types of sports trading card sets usually have multiple editions released yearly.
All these factors combine to make rookie trading card sets much pricier than their counterparts, leaving some fans feeling reluctant when it comes time for them to buy rookie cards. On the other hand, collectors are more apt to purchase and hold on to rookie cards while they appreciate in value.
Related: Appraising Baseball Cards – Everything You Need To Know 
Why Are Rookie Cards So Valuable?
Rookie cards are priced higher than other trading card sets because they're only released once a year and often include game-used memorabilia or autographs from players. These cards are the player's first printed cards and usually the first chance fans have to get their signed memorabilia.
It is commonly believed that rookie cards go up in value over time, but most people who have studied the market believe that rookie cards decrease in resale price. The hefty price tags on the rookie cards come with expensive hobby boxes, which can be very costly for collectors to keep buying every season.
When it comes down to the true worth of rookies these days, many would argue there's not much value left at all as some numbers get thrown around by experts suggesting "the average cost per rookie card" has risen between 300% and 400% in the last two decades.
The rookie cards that have been sold for big bucks are usually rookie cards from players who, like LeBron James or Kobe Bryant, were already household names and had a following when they entered the NBA. 
Are Only Rookie Cards Valuable?
Other cards besides rookie cards are valuable to collectors, such as cards from veteran players, cards from mid-career players, and memorabilia cards.
Two main factors are determining how valuable a professional sports memorabilia item will be: scarcity and demand. Rookie cards with higher prices tend to be rarer (it may only exist in one or two copies) and more desired (rare cards are not always expensive).
How Much Do Rookie Cards Cost?
The price range is $150-$1000+, depending on the condition, the year it was released, rarity level, and whether it has been autographed by the athlete/player pictured on the front of the card.
A rookie card is the first trading card issued by an athlete or player. It typically displays their rookie year stats. It includes information about them on the backside and usually has one to three autographs from fellow athletes/players on the front cover.
Rookie cards are not just worth money because they're rookie. You have to remember that any type of sports memorabilia or autographs from professional athletes can be pretty pricey.
How Much Do Rookie Cards Increase in Value?
The rookie card market has always been volatile and fluctuates according to supply and demand. If we look at some statistics, in 1996, there were around 20 rookie cards with an average cost per rookie card being $400, whereas nowadays, this number stands between 100% and 300% higher.
The first-ever printed NBA basketball stats were published in 1948, which allowed more people to collect rookie cards. Suppose you are a collector of expensive memorabilia. In that case, spending your money on a rookie card may be worth adding to your collection, but if you are looking to turn a profit, you should spend your money on something else as the prices for these items will fluctuate.
It is difficult to predict the price of rookie cards in ten years because there is a lot of speculation, but we can make some guesses. The market has changed so much since 1948, and it's no longer as simple or straightforward when predicting prices.
It could be that rookie cards will become more expensive due to their scarcity, demand from collectors might drop, which would then lead to lower prices. They may continue at the same rate with an increase in production or maybe even decrease if too many people jump on the bandwagon.
Related: How Much Does It Cost to Get a Card Graded by PSA, BGS, and SGC?
What Is the Most Valuable Rookie Card? (Top 5)
The top five most valuable rookie cards are: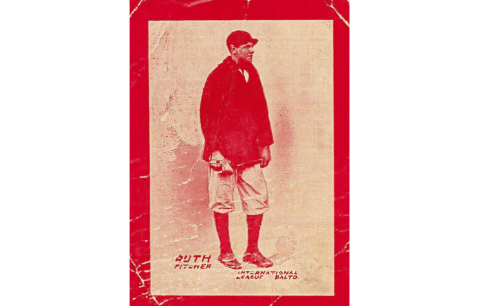 1914 Baltimore News Babe Ruth pre-rookie card- Recently sold for $6 Million.

Fewer than ten of these cards are known to exist, and one sold for $6 million in a recent auction.
The card features Babe Ruth from his time playing with the Baltimore Orioles in 1914. The caption on the card lists him as a pitcher only – he received only ten plate appearances as a hitter with the Boston Red Sox later that season.

Lebron James Rookie Card- Recently sold for $5.2 Million.

The LeBron James autographed rookie card was one of a limited edition 23 copies with an overall grade of 9 from Beckett Grading Services. Right now, there are only 15 cards that have this same high-grade rating or higher (9.5) and 11 more cards that are just under a nine outright.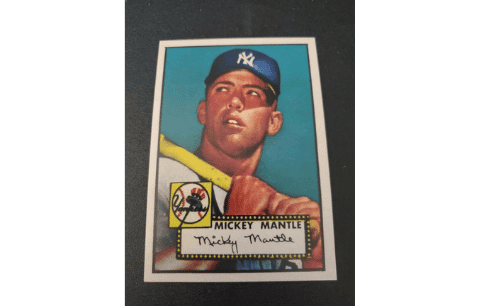 1952 Topps Mickey Mantle Rookie Card- Recently sold for $5.2 Million.

Mickey Mantle is known as one of the all-time greats in baseball. He has been praised for his efforts on and off the field, but there is something even more valuable to most collectors than his prowess with a bat: his rookie cards.

Tom Brady Rookie Card- Recently sold for $3.1 Million.

A Tom Brady rookie card for the New England Patriots from 2000 had sold for $3,107,000 on June 5, 2021. The high price makes it one of the most expensive cards ever.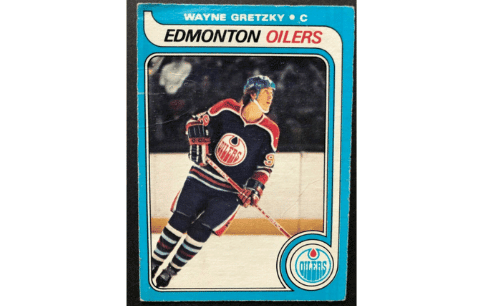 Wayne Gretzky Rookie Card-Recently sold for $1.29 Million.

The 1979 O-Pee-Chee rookie cards of Wayne Gretzky are one of the most valuable hockey cards ever produced. In 2020, they fetched $1.29 million at auction.
These five rookie cards represent the most valuable on the market today. There are many other rookie cards out there that appreciate in value, and could eventually sell for these amounts or more.
What Is the Least Expensive Rookie Card?
The most inexpensive rookie cards are from 1948 Leaf, which is only worth $25-$50. There was a lot more printing in this year, so they're much cheaper than other years with fewer printings.
Some people even believe that there may be many rarer rookies that have yet to get their value assigned because recently discovered examples could jump up into the top five list overnight.
What Makes a Rookie Card Worth Money?
Rookie cards are valuable because they have the rookie player's autograph and picture on them. The rookie card is usually worth more than an MLB signed baseball but less expensive than an authenticated game-used ball.
What Makes Rookie Cards So Expensive?
The most important thing to help determine a rookie's value: its scarcity. This means if there were only 20 printed copies of it in total, then that rookie card will be much rarer and therefore can cost as high as $5000-$15000 or even higher!
Other factors that may affect the price include condition issues with wear, age, team colors (like 1986 Topps), or record breakers from season past like Babe Ruth rookie cards.
What NFL Rookie Cards Are Worth Money?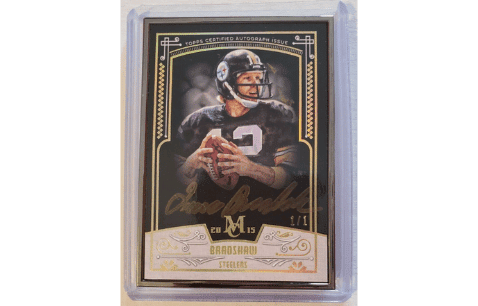 There's a rookie card of every NFL player since the league was founded in 1920. Several rookie cards are worth more than $100,000 because they were printed fewer than 100 copies. Specific examples include:
1957 Topps #116 Terry Bradshaw (extremely rare due to only 25 copies)
The 1960 Fleer rookie card of Ernie Davis is worth $30,000 because it was printed in a very limited edition of 18 cards. The rookie card for another famous athlete from the same era, Jim Brown, is worth just under $3900, but there are more available than when Davis' rookie came out in 1960.
1972 O-Pee-Chee Football Card #229 Archie Griffin –
1975 Kellogg's Corn Flakes cereal box insert rookie Joe Montana –
The NFL has been around for a long time, and rookie cards from the early years are more valuable than those that come out today. Athletes with household names, just as those in the NBA, can also be higher priced cards.
Are Rookie Cards a Good Investment?
Rookie cards can be a good investment for collectors who are looking to buy low and sell high, but rookie cards can also be a bad investment if the rookie turns out to be not so good. The rookie market is hot right now, with rookies like Dak Prescott, Ezekiel Elliott, and Michael Thomas having stellar seasons as rookies.
Rookies sell quickly in the aftermarket once their value starts rising, so collectors should buy early if they want to get them at low prices. Buying too late means that there will be no availability left when demand rises again during the draft season due to supply drying up over time.
Rookie cards are so expensive because rookie card values tend to rise and then quickly fall back down. Rookie cards can be a good investment, but it depends on how the player turns out. Investments in rookie cards should not exceed one percent of your total portfolio or investment income.
If you can't afford rookie cards that are more than one percent, then don't buy them as they will likely expire worthless due to lack of demand when rookies stop playing at an elite level or get traded. However, if you are a collector willing to allow your rookie cards to appreciate over time, this could be a great investment for you.
For example, a rookie with impressive performances could sell for $250 now and increase by ten times to $2500 in a few years when they become rookie of the year. Alternatively, rookie cards are not meant to be an investment vehicle and should only be bought for enjoyment or, worst-case scenario, if you don't have anything better to do with your money.
Final Thoughts
Rookie cards, by definition, are the first trading card issued by an athlete in their professional career. These cards have value because they are limited edition or come with some sort of special packaging that makes them more desirable than later editions.
Sometimes rookie cards turn into valuable collectibles even when the player doesn't go on to have what some call "hockey god" status like Wayne Gretzky or Sidney Crosby. This is especially true for old players from before 1975 as there were only two major sports leagues at this time- MLB and NFL – while today many athletes will have cards from MLB, NFL, and NBA.
The rookie card boom of the late 1990s led to many rookie cards being released that are worth hundreds or even thousands of dollars in today's market. Players like Derek Jeter can easily be seen as priceless because there is likely no other rookie card with his name on it.