Becoming a professional dart's player is no overnight task. Darts is an easy game to play, but difficult to master. There are so many different variables when it comes to throwing darts, but in order to become pro, you must laser focus on what is important. Practice, practice, practice.
Desire, discipline, and dedication will go a long way way. Spend more time learning about your own play style than worrying about how another pro darter plays. One set of darts or the foot stance for one person may not work for another person and so on.
Once you have established a good foundation for yourself, you will then need to apply to the ADA (American Darters Association) and compete against some the best at the sport for your shot at a professional dart player's title.
In this article we will be going over how to apply to become a professional darts player, the training involved, as well as some frequently asked questions about earnings, darts that the pros use, drug testing, and more.
Join the American Darters Association (ADA)
The first step to being an ADA-certified Professional Dart is to join the ADA. Joining the ADA is simple. You can fill out an online application, or you can print out the submission form and mail it in.
The current annual membership fee is $20 dollars for both new and renewing members. Once you have applied, you will then be given a list of objectives in order to earn your title.
Training, Requirements, and Startup
If you are at the stage of an aspiring pro in darts, then you must already be vigorously training at pubs, your home, and even local tournaments. Training should still be your number one priority as there are qualifications that you must meet each and every year in order to stay as an ADA-certified darter.
The ADA Professional Darter certification program is based upon meeting or exceeding the following criteria for eligibility. Here's a quick breakdown of these requirements.
ADA Membership: You must be a current ADA member as well as be in good standing for the entire calendar year.
Commitment to Stay Competitive: There is a minimum of 2 games of "501" in each quarter of the calender year with a minimum of 30 games of "501" for the entire year in the open division of the ADL.
Skill Requirements: Not just anyone can become a pro. As a pro, you are required to maintain an average score of 17.5 points per dart for men's steel tip, and 12.0 points for women.
Abide to Code of Conduct: As a professional, you must adhere to the associations code of conduct at all times which is posted on their website.
Forgoing your ADA Professional Status: If at any time you decide to resign from the ADA, you will be ineligible for the professional status for a period of 2 years after the resignation.
How Much Do Professional Dart Players Make?
The average professional dart player earns $ 577,227.70 on average per year on just prize money alone. This does not include sponsorship's, products, and self-promotion.
Total Prize Earnings from Top 10 Professionals in 2019
| Rank | Player | Country | Prize |
| --- | --- | --- | --- |
| 1 | Michael van Gerwen | Netherlands | $ 1,632,840 |
| 2 | Rob Cross | England | $ 664,834 |
| 3 | Gerwyn Price | Wales | $ 584,935 |
| 4 | Michael Smith | England | $ 581,192 |
| 5 | Peter Wright | Scotland | $ 478,309 |
| 6 | Daryl Gurney | Northern Ireland | $ 396,168 |
| 7 | Nathan Aspinall | England | $ 375,928 |
| 8 | James Wade | England | $ 372,689 |
| 9 | Dave Chisnall | England | $ 343,905 |
| 10 | Glen Durrant | England | $ 341,477 |
This is a 2019 snapshot from the total prize money won from some of the best players in the world in 2019. More information about top pros and prize money can be found here where this information was acquired.
What Darts Do Professionals Use?
Professional dart players tend to use darts that are of very high quality, and also work in tandem with the type of grip they prefer. There are many variables in a dart and it really boils down to personal preference.
The type of grip, the shape of the dart, the darts flight, the dart stem, and the actual weight of the dart (in grams) all play a big role when it comes to picking the perfect dart.
As an example, I have taken 3 of the sports most well known pros and have broken down each type of dart that these players prefer along with a small biography if you are not familiar with them.
Phil Taylor
Phil "The Power" Taylor holds the title by many people all over the world as the world's greatest dart player of all time. Taylor has won eight World Championships back to back from 1995 to 2002. He has reached 14 consecutive finals from 1994 to 2007, and has reached 21 world finals, all of which are records in the darting community.
Dart of Choice
Phil Taylor has his own line of professional darts from Target Darts called Power 9Five. Click here to check the current price of these darts on Amazon.
The Power 9Fives are primarily a front weighted dart. With that being said, the front of the dart's barrel is rather thick compared to the best of the barrel.
The grip of the barrel, as with the weight, is primarily cut in the front of it with ringed grooves for maximum grip.
Michael van Gerwen
Michael "Mighty Mike" van Gerwen is currently number one in the world after winning the Champions League in Leicester in October 2019.
Michael started his darting career at a young age as he a teenage wonder kid when he won the 2006 World Masters in the BDO.
Dart of Choice
Michael van Gerwen has his own line of darts. These darts are made by XQ Max Darts and go by the name of Mighty Generation. Click here to check the current price of these darts on Amazon.
These darts have a barrel that are primarily center weighted. This means they can tend to many different grip styles as you can see in the picture. There are multiple sections of ringed grip to tailor to almost any grip style.
Rob Cross
Rob "Voltage" Cross's first full year as a professional in the PDC circuit had an incredible impact in the world of darts. He displayed a stunning performance while he triumphed in the William Hill World Darts Championship.
Rob was originally an amateur qualifier at the 2016 UK Open was able to defeat Ken MaCNeil, Wes Newton, and Jeffrey de Graaf to reach the last 32, where his hopes were soon shattered by Michael Van Gerwen.
Dart of Choice
Rob Cross has his own lineup of darts from Target Darts called the Voltage series. Click here to check the current price of these darts on Amazon. These darts have a thin pen shaped appearance and are primarily center or equally weighted.
The main difference that you can see from the grip style with these darts is that they are not grooves. These darts use "Pixel Grip" technology. The grip has raised diamond like pieces that you are able to grip onto while throwing.
Do Professional Darts Players Have Coaches?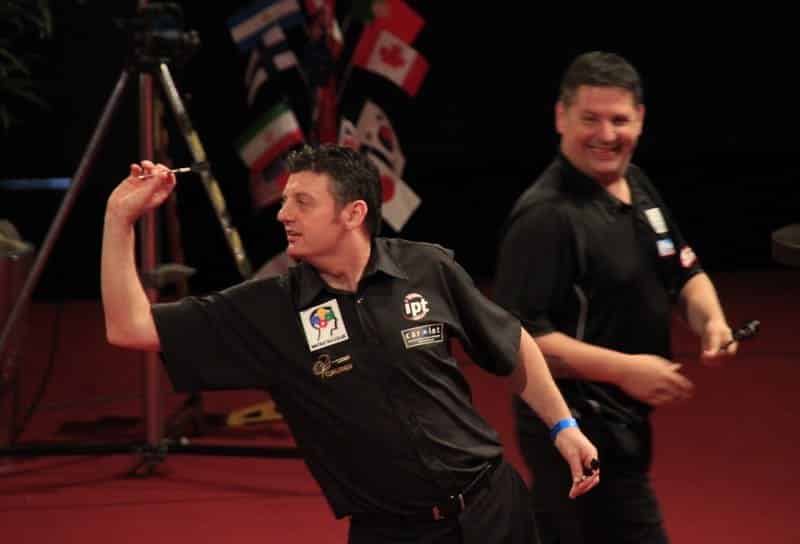 Believe it or not, many professional darts players actually have coaches. Like in many sports, having a coach is a great way to have somebody give you constructive criticism on how you are playing. Some professionals are actually against having coaches mainly because of ego, but they may be missing out on valuable advice.
A coach may be able to pick up on things that you would otherwise miss the longer they coach you because they will be able to analyze exactly how you play. They may pick up on patterns or certain situations that cause you to become inconsistent with your throws.
Some pros, like Adrian Lewis, may lack consistency during certain parts of a game like throwing doubles. Having a coach point this out and working with the pro can help improve their game for future tournaments.
Darts is also a mental game, and having the right mindset and mentality when playing will help with consistency. Having a coach help you through the tough times can overall help make you become a better player.
Do Professional Darts Players Drink?
Did you know that dart players were actually allowed to drink alcohol and smoke cigarettes on stage during matches? This caused a lot of controversy and was publicly mocked when darts was at its peak popularity in 1980. This led to many sponsorship's being pulled as well as less coverage of the sport on television.
Nowadays dart's players are only allowed to drink water while on the stage. Players were still allowed to drink alcohol before going out on stage, but even with its ban on stage, the sport still received poor reviews from sponsors.
Does Drinking Alcohol Improve Performance?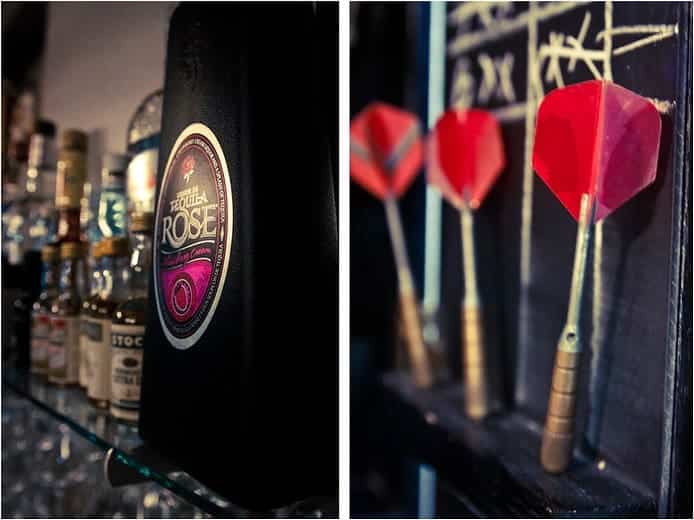 Although modern darts is mostly a sober event now, there are still the occasional few who still like to have a few drinks before their big game. For some people, a small amount of alcohol can help improve performance by easing anxiety and nervousness.
Other than calming your nerves, alcohol doesn't really serve as any other performance enhancer. Even slightly drinking too much can impair motor skills which can actually lead to a slight decrease in performance.
So does alcohol actually improve ones performance? I'd say if your motor skills are easily impaired from a small amount of alcohol, it isn't worth the trade off to easing your anxiety or nervousness.
Do Professional Darts Players Get Drug Tested?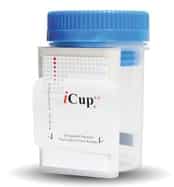 The answer to this question is yes. Professional dart players are drug tested for a series of different types of drugs including, but not limited to, beta blockers, anabolic agents, non-approved substances, and diuretics and/or masking agents.
The Darts Regulation Authority worked in tandem with UK Sport and have both agreed to Anti-Doping Rules. This was in full effect as of January 1, 2006.
Do Professional Darts Players Pay Tax on Winnings?
Yes. Professional darts players will have to pay tax on their earnings as this is taxable income. Prize money, just like any other type of earned income, is considered a taxable. The tax rate may vary depending on the country they live in.
This is why some professional athletes tend to live in a low tax or no tax country so they can get the most out of their earnings.
Final Thoughts
Becoming a professional dart's player is not an easy task. If you practice consistently, play well, and participate as much as you can, it is possible. The first step is joining an organization.
Once you have joined an organization, like the ADA, you will then need to look up their rules, regulations, and qualifications. There are guidelines that you must adhere to that are usually on a yearly basis
Be sure to do your due diligence when it comes to earnings, taxes, drug testing, and any other legal implications that you will be involved with when being a professional.