The world has changed and becoming a sports card distributor is no longer as easy as opening a store and selling your cards. Between economic turmoil for many and the age of the Internet, it takes more effort to buy and sell your favorite sports cards.
There are steps to becoming a distributor, from decisions that need to be made ahead of time to a steep learning curve, and you'll need to learn the manufacturers in the game, but the real question is whether or not you can turn a profit selling sports cards.
There's no simple answer to any of those topics, but if you came here to learn what it takes to become a distributor of sports cards then you've come to the right place.
Steps to Become a Sports Card Distributor
The 8 major steps to live your dream as a sports card distributor isn't as easy as a bullet-point list to follow. Still, if you stick to the following and put in the effort you should be well on your way to the metaphorical ball game.
Prior Planning and Inventory
If you're planning to go into a business with an unstable market, there are a couple of things to have or consider beforehand. The first to have is at least $5,000-10,000 in your personal inventory before you even start.
Not only will this give you a good place to start from, but many manufacturers won't trust you as a viable distributor unless you can prove you have the inventory to take a chance on. This will separate you from many people who attempt to start a business.
With that in mind, it's important to know that those same companies will want you to buy at least $1,000 a year in their product to maintain a business relationship. Many times, the contract will allow them to back out if you don't follow through on the purchase.
Will You Have a Storefront, Online-Only Distribution, or Both?
One of the biggest decisions you'll have to make early is whether you'll have a storefront distribution, online-only, or a hybrid of both. The more you can plan out ahead of time will save you time and possibly money down the stretch.
The reason this decision is such a big one is that it will affect other choices, like how you grow your business and how you handle mail orders. The good news is that you won't need a special license to distribute baseball cards, but you'll need all the normal ones for a business.
Pass the Qualifications Check
Because of the way the economy has taken a turn for the worse and a rise in online marketing, companies are more hesitant to work with just anyone. That's why there's an application in place now to become a distributor for these baseball card companies.
The first thing you'll want to do is provide photographic evidence of your business. If you have a physical store, take pictures of the inside and outside with your inventory clearly visible. Make sure to try and show the full extent of any stored inventory as well.
If you deal with online distribution or plan to, screenshot the homepage of your website. You'll also need a screenshot of your site's inventory and the details of your website's host.
You'll need a scanned copy of numerous documents: Your business license, business account check, and a tax identification or a resale permit that shows your store's name and location.
The same goes for online businesses: Details of your hosting account including the owner, IP address, and proof that your site URL is hosted by that account. Basically, anything that proves you own it and that's the hosting site.
Once all of that's compiled, each manufacturer has a wholesale distributor application. Fill out the application and submit it with all of your files and information via physical mail or e-mail. One important thing to know regards the tax resale part of the application.
The simplest meaning is that you get a sales tax and don't have to pay that sales tax on anything you sell. Essentially, it verifies you as an actual business to your state government to avoid just anyone being able to work with wholesale purchases.
Create a Competitive Edge
With such a massive field of up-and-coming distributors, one of the best things you can do is find a way to give yourself a leg up. For this, you have 2 good options: Buy out an established distributor or go somewhere that doesn't have one already.
Maybe you'll get lucky and find someone that's wanting to retire from the trade and already has the business contacts in place. Maybe you'll find a distributor that's run their business into the ground. Either way, buying them out and taking over is a viable approach.
If that doesn't work or just isn't in your wheelhouse, do some research on your area. Many manufacturers will have a distribution map or you might find one online of where they're located. If you can find an area not utilized already, make your pitch.
Invest in Storage Space
One of the most important things in the distribution industry is supply and you probably don't want to have boxes of cards filling up your home. This becomes even more prevalent if you're an online distributor.
Ideally, the storefront you use will have a back room or storage space built-in where you can place back-logged inventory or new shipments to go through. If not, or you don't have a storefront, you'll want to invest in a storage container.
Figure Out a Shipping System
To be the most efficient distributor, you'll have to have a postal system in place that's just as effective. In the modern world, especially if you deal online, fast shipping is crucial to support a sports card business.
Make sure to set up post office notifications on deliveries and orders. You might need to consider hiring help to pick up or drop off shipments and sort through them. Whatever you do, understand ahead of time that timely shipments can make or break customer satisfaction.
Grow Your Business
The good news about an online world is that expanding your circle and gaining contacts has never been easier, but it still takes time, hard work, and patience. The first tried-and-true method to bolster awareness of your business is through advertisements.
These can range in price from low to unreasonably high depending on what you go with or how long you run the ad, but you can use a newspaper, social media, billboards, local TV stations, and business cards among other ways.
Of course, getting people in the door is half the battle but it also comes down to making the sale. Be personable and remember that they're fans of the sport just like you, so engage. Share things about yourself, like your favorite team, players, or a favorite sports memory.
Your goal as a distributor is not only to buy and sell cards, but encourage repeat business. If you're online, you might be wondering how to engage with your customers in the same way. Once again, the Internet is a big place with limitless potential.
Besides blogs and sports card forums, one of the biggest means of interaction has been through streaming platforms. Distributors have been doing something called "breaking," which is basically a live unboxing of a new wholesale shipment of cards.
Frequent shoppers and newcomers gather to watch the event, chatting with one another and you. It's a great way to capture a new customer base while engaging people that already show up to your store.
The more customers you can retain the better, because once again being a successful distributor is about constant inventory fluctuation. A stagnant inventory is one of the worst things that can happen in the business.
Learn What to Look For
If you're planning to deal with collectible cards, make sure to do your research. Here are some things to keep in mind:
Grading systems are in place to let you know the quality of a card. The better the grade, the more it's worth.
Set your sights on rookies and hot commodities. A player is only a rookie once, so they have more potential value. Likewise, strike-out pitchers and home-run hitters are worth more than a left-field catcher. It's all an investment that could be lost.
Know the card's worth before making an offer. Make sure to do your research or, even better, befriend a card appraiser. Either way, don't pay too much for a card that you wouldn't be able to make a profit on.
Wholesale Sports and Trading Card Distributors List
There are 2 major manufacturers for wholesale sports cards: Topps and Panini America. However, Topps is the number 1 company to aim for due to their monopoly deal with Major League Baseball until 2025.
Because of that monopoly, Panini can't print cards with team logos or names which means that Topps cards are more highly sought after.
Whatever you plan to do, Topps is the number 1 manufacturer for a reason. In the year 2020, there was a massive "breaking" event and Topps gave around a million cards for the cause.
To view current prices and inventory stock of sports card blaster boxes, click here to check them out on Amazon.
Authorized Distributors
GTS Distribution was formed in 2005. This resulted from a merge of two wholesale companies, Talkin' Sports and Gamus Distribution.
Lloyd Kee, founder of San Jose Sportscards, came into the scene in the sports and entertainment trade in 1987. The company was renamed to Talkin' Sports in 1995 due to a merge in 1995 with Talkin' Baseball Distribution.
Located in Anchorage, AK, Mad AL mostly distributes large amounts of gaming and trading cards.
One of Upper Deck's Authorized Hobby Distributors in the USA. They have Panini sports cards as well as Topps.
Can You Make Money Selling Sports Cards?
There's no yes or no to the question of whether or not you can make money, because buying and selling cards bring the inherent risk of losing an investment. Maybe a rookie that you paid a large sum for has a bad year and the card becomes worthless.
That's why it's so important to weigh the cost with the potential profit. Either way, the answer is that it's possible to make money selling sports cards. However, the current margins are thin for the majority of profitable distributors.
Keep in mind that a key component of success in the business is being able to negotiate prices down with manufacturers and online sellers. The fact is that you still have to make a profit when you sell the cards, so if you spend too much that won't happen.
You also need to manage expectations, because most businesses don't see profit for a long time and even then it can be razor-thin. Even after that, there's never a guarantee that you'll make a big break.
Try to Be "Memorable"
Knowing that one of the most-effective ways to reach success in the industry of distribution is to find something to stand out, you might consider dealing in sports memorabilia. If you're passionate enough about the sport to handle the cards, this might be a good option.
Signed bats and baseballs, collectible figurines, and game jerseys are all known to have significant value to the right collector, but they're constantly bought as gifts for holidays. The best part is that it's a similar market and fans would already be in the right place.
In this case you would definitely need an appraiser, so there would be an additional cost to consider, but the overall value might improve your chances of success. As far as marketing, it's similar but you would probably need to adjust your sales approach to include a wider variety.
How Do I Become an Authorized Dealer for a Panini?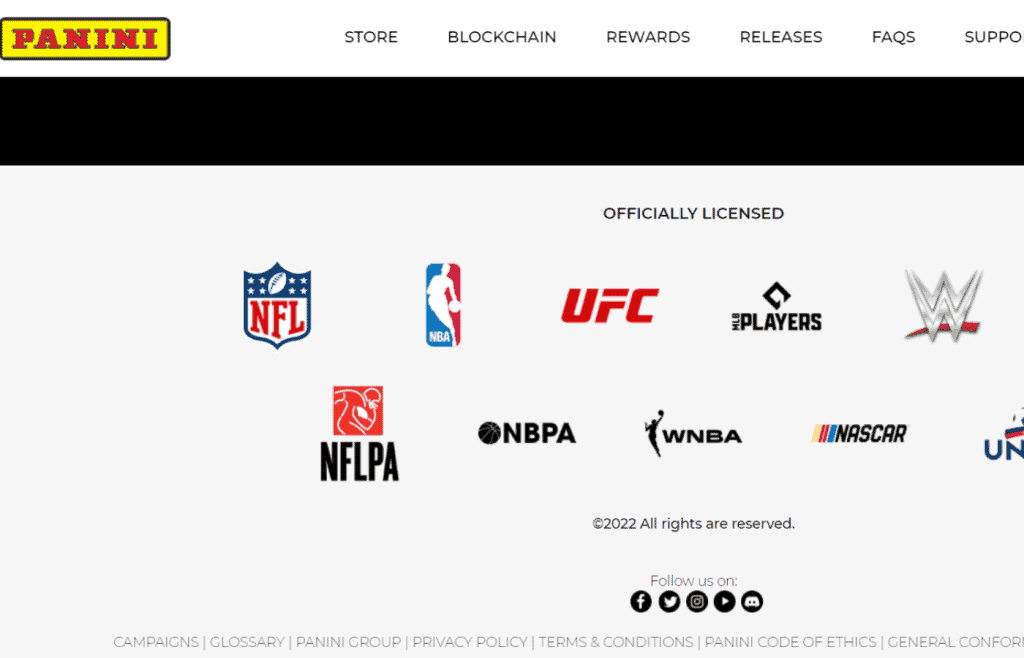 To become an authorized dealer for Panini, you need to fill out their application. This will include information like your website URL, your name, your eBay ID if you have one, your address, contact number, and email address.
Panini will also need information about how much money you make on sales every year. They will also want it broken down into categories explaining how much you earn from football cards, baseball cards, hockey cards, and entertainment cards or stickers.
The application also requests information on PIS that is provided to you during Solicitation processes and your player checklist. It is also asked if you maintain a Product Release Calendar, so if you don't have one, you will want to consider it.
In addition to all of this information, you will also need to provide a copy of your current Sales Tax Certificate, your most recent Sales Tax Payment, and pictures of your warehouse and shipping area along with the size of it. You can email your application or send it by mail.
Where Can You Find Other Sports Card Distributors?
There are a couple of different ways you can find other sports cards distributors. First, you can search the manufacturers website. In some cases, they will provide a map with all of their current distributors and their locations.
You can also search for distributors online. There are several websites that list current distributors and what manufacturers they distribute for. Some of the most reputable websites include gstdistribution.com, upperdeck.com, and sportscardradio.com.
How Much are Sports Card Blaster Boxes Wholesale?
Buying sports cards at wholesale prices is incredibly easy. When you buy wholesale, you are saving money and getting plenty of cards to add to your inventory.
Blaster boxes will contain a certain number of card packs at a price that will be lower than what you would pay for each pack individually.
For example, you can purchase a Topps 2021 Baseball Series 1 Blaster Box for less than $50. This box has 7 packs of 14 cards (98 cards) and one out of 25 different blasters exclusive 70th anniversary cards.
This is a total of 99 cards at less than $0.50 per card. To compare, the same Topps 2021 Baseball Series 1 individual pack of 16 cards is $10.97. This is about $0.68 per card.
When you buy a blaster box instead of individual packs, you can save more than $0.18 per card based on this example. It might seem like a miniscule number, but it will add up. Buying wholesale blaster boxes gives you access to more inventory for a much lower cost.
Final Thoughts
At the end of the day, becoming a sports card distributor isn't as easy as opening up a store and selling your collection of cards. You need to go in with a plan and keep a number of things in mind, like what medium your store will use and what will separate you from the pack.
Even if you get approved through the distributor application process, you still have a long way to go advertising your business and gaining contacts in the world of sports cards. Research how to work with your favorite manufacturers and put your best foot forward.
Putting time into learning about your craft and what the cards are worth will be a big help moving forward, because there's no promise of profit. Still, if you keep your head up and follow the steps discussed here you should be able to play ball in the big leagues.