Have you just purchased something on StockX? And now, you're wondering how long it will take for your item to arrive. Or maybe, you're considering bidding for the first time and just want to know how long StockX takes to ship.
The popular marketplace, used by over 34 million people every month, aims to deliver your item within 7-12 business days. Shipping and delivery times depend on different factors, such as the authentication and verification of the products, as StockX deals with valuable and rare-to-find items.
So, read on and find everything about the online platform's shipping and delivery process, and its verification and authentication procedures.
Key Takeaways
The shipping time depends on the authentication stage—up to a week for simple authentication or longer for high-end or hard-to-authenticate products.
Shipping options available for StockX users include standard, expedited, priority, and international shipping.
Some of the verification and authentication procedures on StockX include the initial inspection, serial number verification, and comparison to similar genuine products.
Tracking your order on StockX involves logging into your StockX account, clicking on the 'purchase history' section, looking for your order, and following the prompts given.
Tips for faster shipping on StockX include using StockX's Authenticated Shipping process, giving a verified address, choosing faster shipping, and having a flexible delivery date.
What is StockX?
StockX is an online platform that caters to buyers and sellers of high-demand or limited-edition merchandise. These consumer products include watches, designer handbags, sneakers, and collectibles.
StockX follows a bid/ask system, similar to the stock market, where sellers bid on products they want to dispose of, and buyers bid for items they need to purchase. When an 'ask' and a bid match, the transaction follows, and the product is shipped to the buyer.
In other words, StockX is a middleman, authenticating products before a sale and ensuring clients get the items they have purchased.
Related: How Long Does Gamestop Take to Ship?
How Does the Shipping Process for StockX Look Like?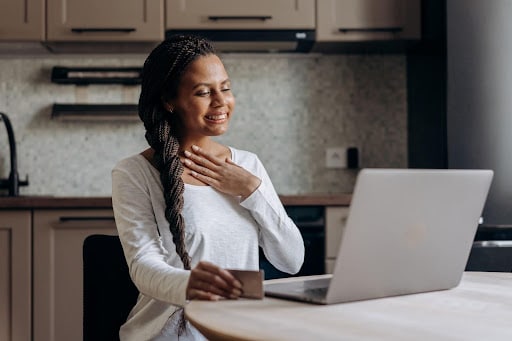 It's worth noting that StockX offers real-time market information and price history to ease the process for clients. Typically, the shipping procedure for StockX is as follows:
A client makes an order on the StockX platform and chooses a shipping option.
The seller then confirms the placed order and ships the product to the StockX center for authentication. Packaging and shipping the product is the seller's responsibility, and they should do it within two business days.
Authentication experts at StockX then confirm the product's authenticity, verify it's in good condition and match the product in the listing. The procedure can take up to a week (simple to authenticate) or more than a week (hard to authenticate).
In case the product isn't authentic, it's returned to the selling party, and StockX cancels the transaction.
After authenticating the product, StockX will ship it to the address listed by the client. The client also gets an email notification with tracking details.
The client receives the product and gets to assess it.
If the product meets the client's expectations, they confirm they have received it, and StockX releases the money to the seller. If the client isn't satisfied with the product, they can return it for an exchange or a full refund.
Remember that StockX is responsible for shipping the product to the client, and the seller takes responsibility for shipping to the StockX authentication facility.
Related: Why Does Lego Take So Long to Ship?
Shipping Options Available on StockX
StockX offers clients various shipping choices, including standard, expedited, priority, and international shipping.
Standard Shipping: This is StockX's default shipping option and generally takes 3-5 business days.
Expedited Shipping: This alternative is faster than standard shipping, and products take 2-3 business days.
Priority Shipping: This is the fastest shipping option on StockX and normally takes 1-2 business days.
International Shipping: This alternative caters to clients who need to ship products outside the United States. The delivery period depends on the country of shipment.
Please keep in mind that shipping times can be affected by variables like holidays and bad weather.
Verification and Authentication of Products on StockX
The good news is that every product transacted on StockX undergoes a strict and thorough process to guarantee its authenticity, to weed out fakes. The procedure is a blend of human expertise and technology. The verification and authentication process includes:
Initial Verification: The initial stage in the authentication exercise, with manual checks and automated systems. Here, experts inspect the product for authenticity and condition issues like damage, wear and tear, fake holograms, alterations, and mismatched tags.
Comparison to the Genuine Product: The specialists from StockX then compare the product to genuine versions of similar items to ensure it meets expectations regarding branding, material, and construction, among other details.
Serial Number Verification: If the product has a serial number, the experts check it against databases of fake numbers to make sure it isn't counterfeit.
Extra Authentication: For hard-to-authenticate or very high-end products, there may be a need for additional verification techniques, for instance, x-rays, chemical tests, or UV light analysis.
Final Inspection: After the product passes all the requisite stages, it then goes through a last inspection to guarantee that it matches StockX's strict authenticity and condition stipulations.
Related: Are StockX Pokemon Cards Legit?
How Long Does the Verification and Authentication Process Take?

StockX's authentication and verification exercise normally takes a few days to complete, contingent on the workload at the authentication facility, the shipping option selected, and how complex the item is.
This can range up to a week for simple authentication or longer for hard-to-authenticate or high-end products.
How Does the Authentication Process Affect the Overall Shipping Period?
Remember that the verification/authentication procedure can impact the overall shipping duration.
Nevertheless, clients should understand that this is a crucial and non-negotiable phase of the process. StockX only ships products that have been authenticated as high-quality and genuine.
Related: Is StockX Reliable for Graphics Cards?
How to Track Your Order on StockX
To track your order on StockX, follow the steps below:
Log into your StockX account.
Click on the 'Purchase History' section.
Look for the order you need to track.
Click on the tracking number.
You will get a redirect prompt to the carrier's website, where you can easily track the item.
Here, you can see the estimated delivery date and the product's current location.
Remember: After the seller ships the product, you will get an email notification with a link to track it, plus a tracking number.
Tips for Faster Shipping on StockX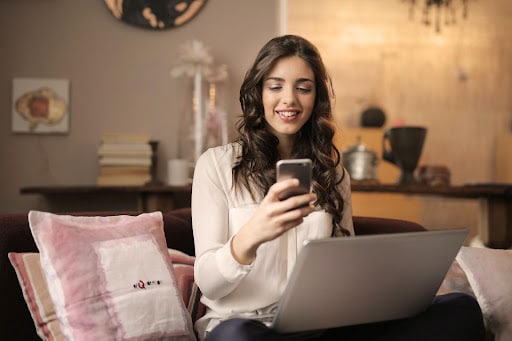 Below are some pointers for faster shipping on StockX:
Use StockX's Authenticated Shipping: By following StockX's Authenticated Shipping process, your products will be shipped swiftly since verification takes place before shipping.
Always Provide a Verified Shipping Address: Always ensure the shipping address you've provided is complete, accurate, and verified to prevent delays.
Settle for a Faster Shipping Option: It pays to choose a faster shipping alternative to speed things up. Express shipping will go a long way in ensuring faster delivery.
Keep Communicating With the Seller: In case of any concerns regarding the shipping exercise, communicate with the seller and ask for the required details. In this way, you will quickly resolve any issues behind the delays.
Keep Checking your Account: Always look at the purchase history and tracking details to stay on top of the order and any delays that might crop up.
Have a Flexible Delivery Date: External factors like pandemics or bad weather can affect delivery. Therefore, it is crucial to be flexible with the date to be on the safe side.
Related: Does Gamestop Deliver?
How Long Does StockX Take to Ship? FAQs
How Long Does it Take StockX to Ship After Authentication?
After authentication, it takes anything from 7 to 12 days to ship on StockX. Naturally, this depends on some factors, like the shipping option selected.
How Long Does StockX Take to Ship to The UK?
Once the product has passed the authentication stage, StockX takes 4 to 6 business days to ship to the UK.
Does StockX Ship on Weekends?
Unfortunately, StockX doesn't ship on weekends since Saturday and Sunday are not business days.
How Long Does StockX Take to Authenticate?
The authentication process on StockX takes 1-2 business days. However, the exercise can extend a few more days if there are concerns requiring additional inspection from StockX's experts.
Conclusion
As a seller or buyer looking to ship your limited edition or high-end products, you can never go wrong with StockX. With shipping options catering to every client, the ability to track your package in real-time, and a host of other benefits, StockX is just what you need.
StockX endeavors to deliver your product within 7-12 business days. This may be slightly longer than the shipping time you're used to, but StockX deals with rare and high-value items. Also, StockX always ensures that the products you purchase on their platform meet their strict internal quality standards.