Over the decades, trading cards have grown into a billion-dollar industry, becoming an excellent value store. The challenge with trading cards is that they're often counterfeited or faked, making them a riskier alternative asset to invest in.
Card grading services ensure authenticity in sports cards, boosting their value. And with authenticators and grading systems, Professional Sports Authenticator (PSA) has the highest reputation in the market.
Key Takeaways
PSA grading costs are Bulk: $18/card, Value: $30/card, Economy: $50/card, and Regular: $100/card.
PSA is the most reputable sports card grading system in the market.
It has a 10-point grading scale, and each PSA grade shows the different card conditions levels.
A card's condition and its grade depend on four factors: the surface, edges, corners, and centering.
The higher the sport's card PSA grade, the more pristine the card's condition.
PSA has authenticated and verified over 40 million sports cards worth over $1 billion to gain that level of trust with collectors. All cards (such as Pokemon Charizard Base Set, Pokemon Graded Card Assortment Great Tier, Rayquaza VMax 111/203 Ultra Rare, and Charizard 1999 Pokemon TCG Base Set Holo) and collectibles graded by PSA use the PSA 10-point grading scale that has gained industry-wide support and acceptance since 1991.
Let's look into the PSA grading cost in detail.
Understanding PSA Grading Fees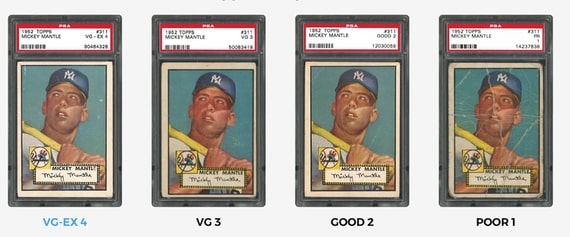 How much does it cost to grade one card from PSA? The costs are as follows:
Bulk: $18/card
Value: $30/card
Economy: $50/card
Regular: $100/card
What do the various PSA grades mean? You'll find 10 possible PSA grades, and each denotes different levels of card condition. A card's condition and its grade depend on four factors: the surface, edges, corners, and centering.
Surface: Stained or faded cards have a lower grade than those appearing in their original state.
Corners: Sharp corners earn a higher grading than bent and weak corners.
Edges: Sharp and straight edges have a higher grade than those with weak and bent corners.
Centering: The border's width affects how a centered card appears. Thus, borders must have the same width on all sides.
Related: Are PSA 8 Worth Buying? (Pokemon, Sports Cards)
PSA uses a grade 1-10 grading scale, with a descending one increment i.e., (10, 9, 8, 7, etc.). According to PSAcard.com, the official site, grading depends on the sports card type, the total cards sent in, options added, shipping options, and the card's value.
The grades are as follows:
10 – Gem Mint (GEM-MT)
9 – Mint (MINT)
8 – Near Mint or Mint (NM-MT)
7 – Near Mint (NM 7)
6 – Excellent or Mint (EX-MT)
5 – Excellent (EX)
4 – Very Good or Excellent (VG-EX)
3 – Very Good (VG)
2 – GOOD (Good)
1.5 Fair
1 – PR (Poor)
Card grading services range between $10 and over $1,200+. In general, a higher value and faster turnaround translate to a more expensive grading.
Related: Does PSA Grade Autographed Cards? Yes, And This is the Process
| | |
| --- | --- |
| Card Authentication Service | Average Cost |
| Any card with a declared value under $250 | $18$20 (autograph) |
| Any card with a declared value under $500 | $18$25 (autograph) |
| Any card with a declared value of $500-$1,999 | $45$45 (autograph) |
| Any card with a declared value of $2,000 – $4,999 | $95$95 (autograph) |
| Any card with a declared value of $5,000 – $9,999 | $250$250 (autograph) |
| Any card with a declared value of $10,000 to $24,999 | $800$800 (autograph) |
| Any card with a declared value of $25,000 | $1,200$1,200 (autograph) |
Factors Affecting PSA Grading Cost
The following factors affect the grading cost in an open market:
A card's condition is crucial when accessing a card's value. A pristine card has more value than a similar card in poor condition. Furthermore, a card's condition depends on the state of its surfaces, centering, edges, and corners.
A professional grader judges baseball cards for their authenticity and condition and classifies it as graded. Moreover, collectors pay more for graded cards as opposed to ungraded versions. In addition, a graded card indicates that a card on sale is authenticated by an independent, third-party authentication firm.
Certain cards have a higher value attributable to their scarcity and age. Short prints are cards printed in lesser quantity than other cards and are valued higher than regular cards.
The Popularity of the Trading Card
If an athlete and a card are famous, the card stands for a better market. When a card has minimal popularity, its value drops. Popularity, in this case, applies to a player and his achievements, and also the sets he's featured.
Player and Team Selection
If a player or team is more popular, the more appealing the card gets. Stars like Cody Bellinger, Mike Trout, and Mookie Betts stand a chance of having more value than unpopular players. The same applies to teams like NY Yankees, which appeal to their followers and command a large following.
Related: Does PSA Grade Jumbo Cards?
PSA Grading vs. Other Grading Services
Let's compare PSA and other grading services.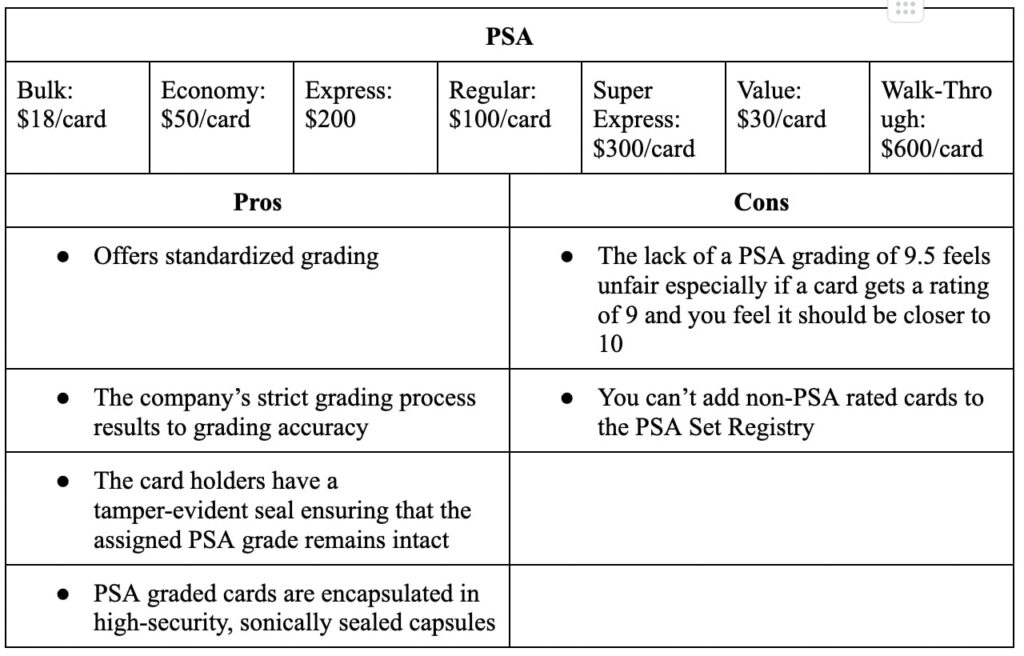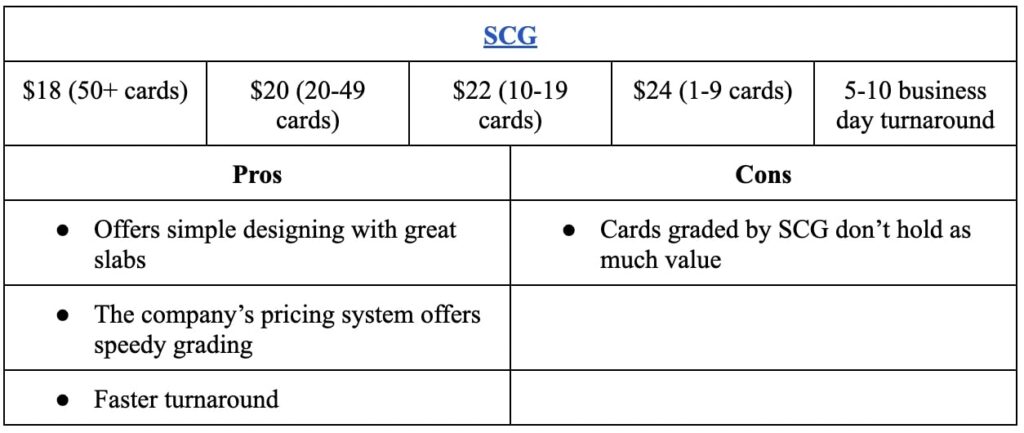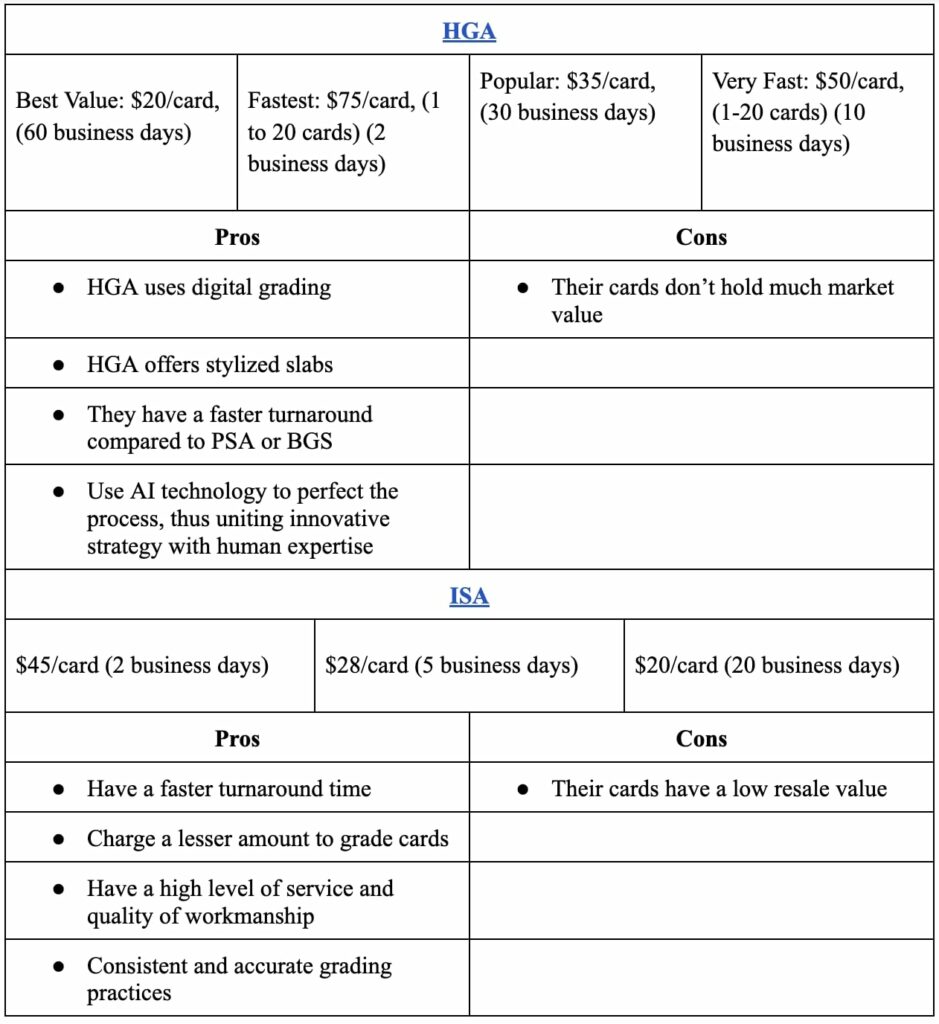 Related: Is PSA Card Grading in Canada? Yes, And This is How to Use it
How to Save Money on PSA Grading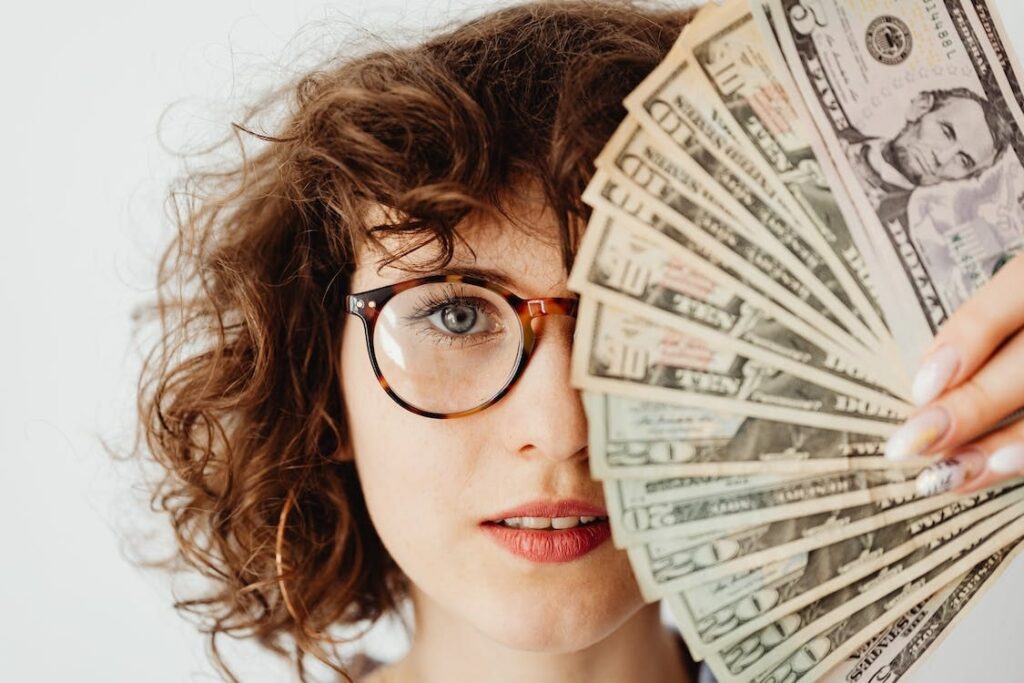 If you want to save money on PSA grading, go to a hobby store or visit someone who grades sports cards for people, and submit your card. It'll cost you between $8 and $10 per card.
Also, it's cheaper than PSA, which costs anywhere from $18.
PSA Grading Cost: FAQs
Yes, PSA grading is worth it because it boosts sports card prices and protection. The increased resale value comes from savvy collectors who see unsheathed cards as having lesser value. Added security comes from the card being in a protective card holder.
What is the Cost for PSA Grading?
The cost for PSA grading is Bulk: $18/card. Value: $30/card. Economy: $50/card. Regular: $100/card.
What is the Cheapest Way to Get Cards Graded By PSA?
The cheapest way to get cards graded by PSA is by joining the PSA Collector's Club for $99 per year.
How to Get Cards Graded For Free
Maybe you desire PSA grading Pokémon cards and are wondering if you can get the cards graded for free. The answer is no. You can't get official grading done at zero cost because there has to be compensation to someone for their time. You'll also have to pay shipping costs for the cards to get to and from the grader.
Conclusion
Whether it's for potentially increasing value, storage, protection, or simply making the buying and selling of cards easier, PSA is a worthy option when choosing a third-party grader. It's an excellent platform for beginners who wish to embark on their sports card-collecting journey.